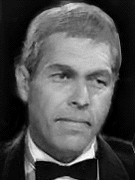 Age: 57
Height: 5'10" Weight: 200 lbs
Eyes: Blue Hair: Blonde

Rhylanor University class of 1086 Honors graduate at the top of his class
Imperial Naval Academy class of 1094. Graduated with honors at the top of his class.
Medical school.
6 terms Imperial Navy, medical branch. Experienced combat surgeon specializing in regenerative medicine.
Also has ratings in Navigation, Engineering, Robot Ops and Ship Tactics.

Currently administers the Shelzie Institute for Medical Research facility on Jenghe. This facility is primarily involved in longevity research. They also manufacture ReGen under license for use in the Marches to subsidize their research. Dr. Shelzie also maintains an office on Regina Up Port. Dr. Shelzie founded the Shelzie Relief Foundation to use in the relief efforts for the displaced sophants from the last war, most of which seem to have settled on Regina. This relief fund assisted in relocation to less populated systems and provided jobs and income to many refugees.


Dr. Shelzie also funds a 100,000 acre ranch on Lanth. Part of this ranch is used to provide a camp for underprivileged children. Dr. Shelzie is widely known for his philanthropic generosity. He spends as much time fund raising as he does on research. Although the Shelzie family has no noble blood they carry their pride as though they do. The family has very strong ties to the Imperial Navy. Only one Shelzie has ever served in any other service, much to the Shelzie family's disgrace.