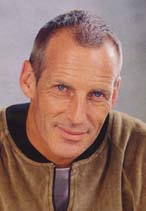 Randall Thomas Shelzie: Age: 66 (biosculpting has rediced aged appearance.)
UPP: BBBADA
Marines/ISA

It has been a long time since anyone has called him by his given name. Randall had a fairly common childhood. Common for parents that had incredibly high expectations of him . The Shelzie family is a traditional Navy family. If you are Shelzie you are Navy. If you are the eldest Shelzie you are the best of the Navy.

So much for that plan. Randall joined the Military Academy. Much to his parents dismay. He became, of all things, a marine. He did a stint in flight school then went to work I.H.M. service.

After 8 years in the Marines he was approached by those men who hide in the shadows. Come work for us they said. You have the gift. For whatever reason Randall bought into it and joined the ISA. It was at this juncture that his name was stricken from the family tree. "One just does not become one of those types" he can still hear the voice of his grandmother Marlena. The anger had flooded up so swiftly that the argument that followed probably could have had him brought up on charges. He stormed out of the family home on Rhylanor and never looked back.

Randall's service to the Imperium, of course is highly classified. But it only took 3 terms before he started getting tired of the work. burned out was what the "company" doctors kept saying. But the "company" wouldn't let Randall go. Not for another 12 years. "You wont be allowed to leave this year Mr. Shelzie." That was burned in his nightmares for years. Not being able to get out. Worried about what would happen when he did eventually get out. Assuming he lived long enough.

But finally it happened. After a long 32 years of combined service to his majesty, Randall was cut loose. One doesn't ever retire from the "company" Disgruntled that most of his life is over. Angry that his family has never forgiven his decision to serve in something other than the navy. Unhappy that he has nothing to show for his years and years of service.

Then Randall arrives on Regina. (read the game notes for this part)

His run in with the Solomani was probably the most costly event in his life. It was then he realized that he was really insignificant in the grand scheme. And he had done a lot of really nasty things in his past. But it wasn't until the Solomani Ambassador arranged for Randall to receive an implant,(without Randall's knowledge), that he really understood what his life meant. To himself. To others around him. Watson was his only friend. And he was a robot. Still... Dogs are a man's best friend. And Watson was a special dog indeed. So Randall decided that he didn't have a lot of time left. He also knew he had many things to make up for. 30 some odd years of bad karma. He only hopes he lives long enough to balance the scales a bit.

So... Now Randall owns and operates the A&B Detective Agency. That in itself is another story. He's just glad that the former Solomani Ambassador isn't alive to enjoy his little secret with Randall any longer.